St Marys Church, Dunmanway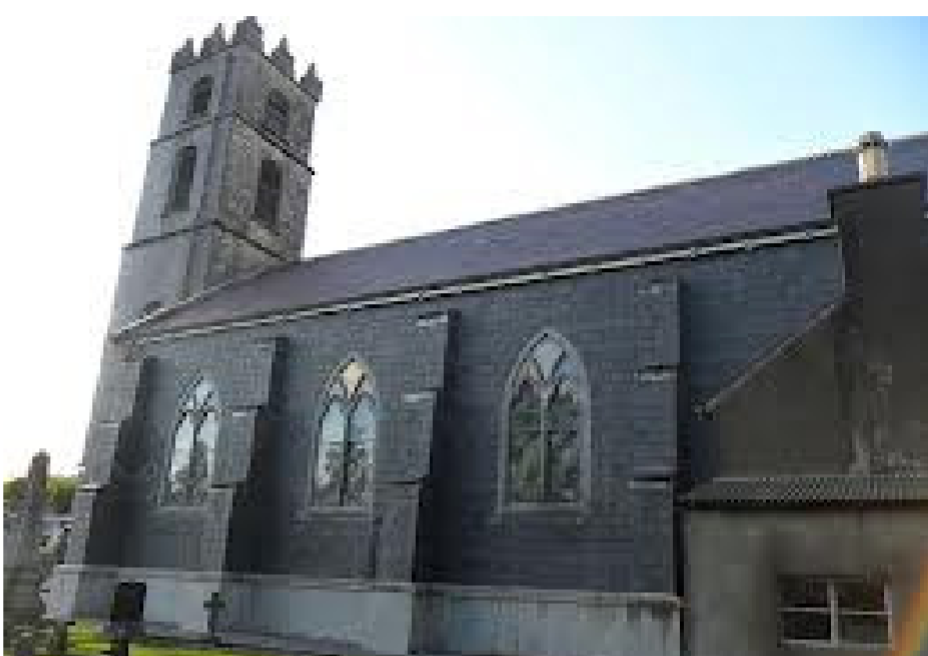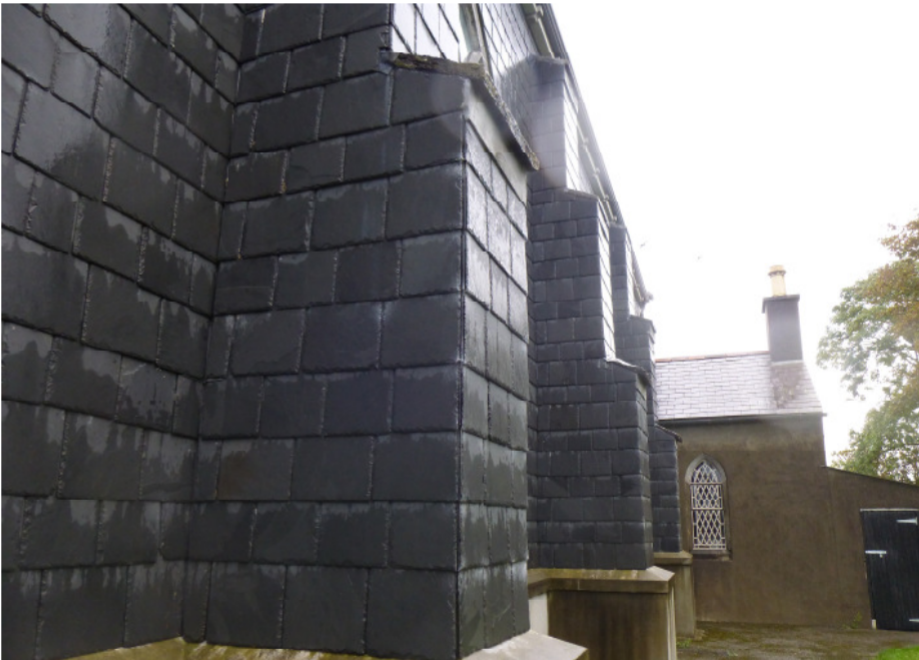 The re-roofing of this protected 1820s Board of First Fruits style church required a sensitive approach and a working knowledge of traditional joinery and slating methods. 
This conservation project displayed Cahalane Bros' skill and competency when working with traditional materials and work methods. To reduce costs for the client slate removed was salvaged where possible and slates were sorted into firsts, seconds and thirds. Replacement slates and terracotta ridge tiles were sourced from reputable suppliers to match the existing items for colour and quality. Slates were cut carefully to form the fish scale pattern double band on the roof. Cast iron gutters and downpipes were removed and replaced with refurbished items to match. Down pipe and gutter supports and fixings also required replacement which again was carried out in house.
The ceiling of the church is panelled in beautiful pitch pine dating from the 1860s and a high level of care was taken to make sure that this was not damaged whilst the new felt, batten and slate was installed.
The weather slating to the southern elevation of the church shows Cahalane Bros craftsmanship at its best. Here Tonne natural slate was hung in a bed of traditional lime mortar. The slate was cut and flashed around the arched windows and buttress supports with the highest level of attention to detail.
At all stages of the project we worked closely with the conservation architect Jack Coughlan & Associates to ensure that materials and workmanship were to the highest of standards.
The projected called for significant temporary works in the form of scaffolding and local roof support as rafters were removed and replaced.
The church remained functional throughout the duration of the works and the project was completed on time ahead of Christmas celebrations. Cahalane Bros Ltd was commended for the work by both the architect and client.